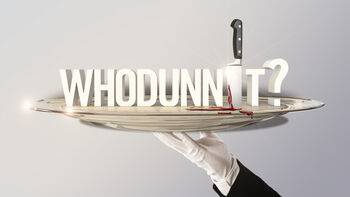 Welcome to the WHODUNNIT? Wiki!
The comprehensive encyclopedia for the WHODUNNIT universe
83 articles And 359 images uploaded since June 2013
WHODUNNIT? Wiki
WHODUNNIT? Wiki is a community dedicated to the New Hit ABC Show Whodunnit.  WHODUNNIT? Wiki aims to provide a comprehensive and accurate store of information about Whodunnit that is mostly editable, with the exception of this main page to prevent vandalism. We hope you can figure out who the killer is and find them fast, Or else..... YOU COULD BE NEXT!
Episode Portal
These are the episodes that are in the first season! Be sure to check them out and watch the show every Sunday night!
Meet The Players
In the Rue Manor there are 13 players investigating the murders of their fellow players. Each player has a very interesting background that they bring into the Manor. To learn more about the players click on one of them below!
Message From The Killer: Amongst these players I lie and wait to take them out. They will never find out who I am. If you even try to find me, I will do the same to you as have done to the others... YOU HAVE BEEN WARNED
-Your Killer
These players sadly have been "killed" by The Killer! One way or another you have to help us to find out who is committing these homicides. If you do, let us know! But be careful because the killer lurks around silently trying to avoid getting caught!
Season 2 has not been announced but is assumed to be coming out soon. Check out the Season 2 Page!
Poll
What did you think of Golden Cuffs ?
Should it get renewed for a second seasons?
In The News
— Sep 20th 2013: Anthony is fighting for a green light from ABC right on his Twitter...
---
— Sep 17th 2013: A second season is a possibility. What Anthony commented...
---
— Aug 20th 2013: Whodunnit?: Murder on Mystery Island is scheduled to be released today.
---
— Aug 25th 2013: Zuiker talked on TV Buzz just after the season's finale → Find out...
---

— Aug 25th 2013: Cris (pictured on the right) was revealed to be the infamous killer, much to Kam's amazement. → here...
---
Featured Quote
"
"I got snake bit a few days ago.
While the rest of you guts were all yelling: "Whoa!".
Remember the color of that scarlet king snake he left in my pouch?
One is non-poisonous. The other one bites. Ouch!
Bring me the snake I hid on the horse.
If that one bites, it won't kill you. Of course…"
"

Tweets From The Killer
Tweets From Whodunnit? Wiki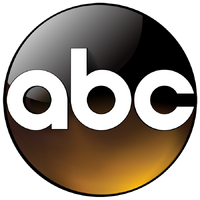 Ad blocker interference detected!
Wikia is a free-to-use site that makes money from advertising. We have a modified experience for viewers using ad blockers

Wikia is not accessible if you've made further modifications. Remove the custom ad blocker rule(s) and the page will load as expected.